Press materials and info about our leadership team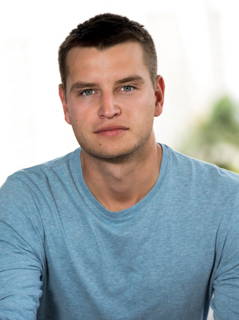 Co-Founder & Chief Operating Officer
Rees Gillespie, founded Ripple Network Technologies, the makers of Ripple Safety, in 2015. Rees was inspired to create Ripple Safety after his mother, a real estate agent, continuously asked him to call and check on her while attending showings with unknown clients.
Inspired by wanting to ensure that everyone had instant access to a safety network that can be utilized anytime, anywhere, Rees set out to create a trusted safety service that empowers users to live their lives knowing safety experts always have their back.
Rees graduated from Florida State University with a double major in Finance and Marketing. He has a background in the financial and real estate sectors of the South Florida market, where he worked at Broward Bank of Commerce and practiced commercial real estate as a licensed agent. While at Broward Bank of Commerce, which was acquired by Centennial Bank, Rees worked in the lending department and was responsible for evaluating asset pledged collateral and determining accurate assessments of their value.
While working in commercial real estate, he was responsible for managing the day-to-day operations of a 70,000-sq. ft. single story office building situated on four acres of real land. Here he learned the importance of availability and attentiveness. Through building a strong and trusted rapport with his tenants, he was able to maintain their confidence in even the most inauspicious circumstances. He was also responsible for overseeing a three-month-long overhaul of a 7,500-sq. ft. renovation.
He communicated and negotiated with contractors, tradesman, and the tenant to ensure the job was carried out and completed with cost-effective, first-class results. Upon graduating from Florida State University, Rees was offered a full-time position at Centennial Bank but turned it down to pursue the vision he had for Ripple Safety.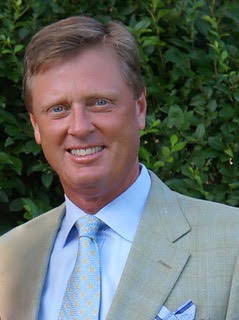 Timothy W. O'Neil is a senior executive steeped in start-up and Wall Street experience. Early in his career he worked in sales, marketing, and business development for iconic brands such as Sony Electronics, Rolex Watches, and the Gartner Group. Upon graduating from Harvard Business School he was recruited by a $500 M satellite telecommunication's startup where he ultimately designed and implemented a marketing and sales strategy for nationwide distribution of satellite mobile telephones using both direct and indirect channels.
He achieved 100% of distribution goals in one year. He then moved over to Wall Street and became a telecommunication's analyst for Soundview Technologies Group, founded by Gideon Gartner of the Gartner Group.
He initiated coverage on seventeen wireless services companies and was ranked three out of four years in Wall Street Journal's All Star List for stock picking, ranked top-10 analyst by Reuters and ranked top-3 in mobile by institutional investors and Greenwich Associates' Annual Survey.
Mr. O'Neil then launched an independent wireless technology research boutique – The EON Group. Coverage spanned the technology value-chain focusing on wireless semiconductors, wireless components, wireless handsets, infrastructure, service providers and content.
He developed a comprehensive list of institutional clients and utilized his personal database of industry contacts and industry knowledge to generate thematic investable ideas. Mr. O'Neil was then recruited to co-manage a financial portfolio at Sigma Asset Management, the industry's leading independent financial adviser.
With the knowledge he gained and contacts made in the capital markets, he was then asked to lead a Carnegie Mellon technology start-up from incubation to commercialization.
He developed a focused business strategy, negotiated multi-million dollar product design contract, distribution contract, manufacturing and on-going legal contract culminating in closing a $3M Series-A round followed by a $20.5M Series-B round. Series B investors included major strategic players including Qualcomm Ventures and private equity leaders, Catterton Partners. The product is now widely distributed throughout retailers worldwide.