Ripple Device Specs
Attractive, Discreet, Durable Device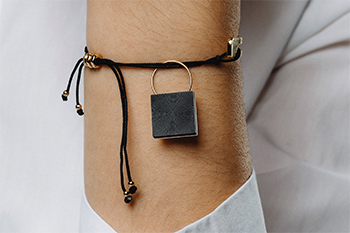 The Ripple device battery lasts up to 6 months depending on use. Monthly subscribers receive a new device at no charge when the battery runs low.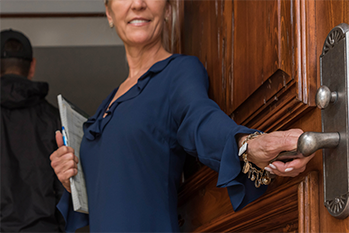 Water-Resistant & Shower Proof
You can submerge the Ripple device in up to 1 meter of water for up to 30 minutes. You will have no issues showering with your Ripple device.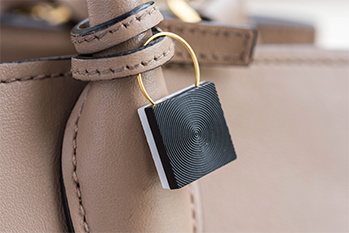 Discreet, Fashionable Device
The Ripple device is the size of a dime; it clips easily and securely onto jewelry, key rings, or clothing. Our users frequently wear their device on a bracelet, necklace, purse, belt loop, or bra.